Bitless bridles
Horse Charms' bitless bridles have been carefully put together, after years of our own experience in bitless riding. The very first model is similar to the bridle you have seen us riding and training with in recent years at shows and privately.
The bridles are made of high quality leather and have a fine fit. The headpieces are anatomically shaped, the bridle is softly padded and adjustable at various points. This makes them widely adjustable.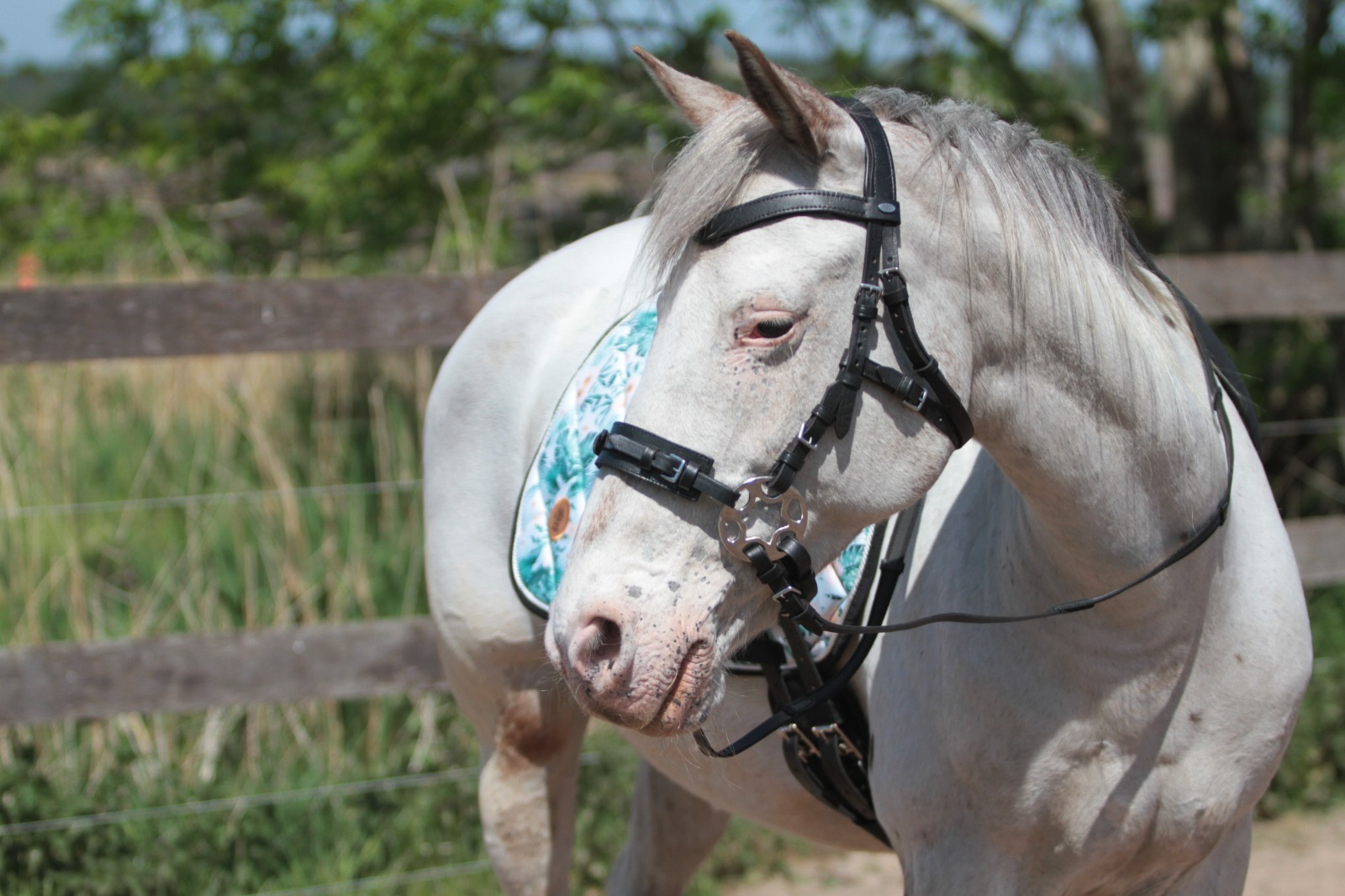 Loading...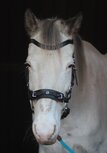 Horse Charms Bitless Bridle 'Bo'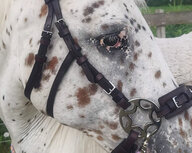 Horse Charms Bitless Bridle 'Indy'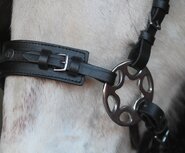 Horse Charms Bitless Hackamore Nosepiece

Bitless bridles are increasingly used in equestrian sports. On a recreational level, but also in competitive sports in dressage or jumping.
In a bitless bridle the bit is missing and the reins are attached to the noseband of the bridle. When accepting the reins, pressure is put on the horse's nose and/or behind the ears.

There are different models of bitless bridles, the most common is a sidepull model where the reins are attached to the side of the nose. A hackamore has slightly leverage, depending on the length of the scissors. A glücksrad or flower hackamore you can adjust so you get a little more leverage. This is also called a baby hackamore. With a hackamore with long scissors, the leverage on the nose and head is sharper. Furthermore, you have chin cross models or a cavesson for bitless riding. In the western sport you also sometimes see the bosal.

Our bitless bridles are sold including matching reins.

If you want to make your own bridle bitless, you can buy a separate nosepiece from us.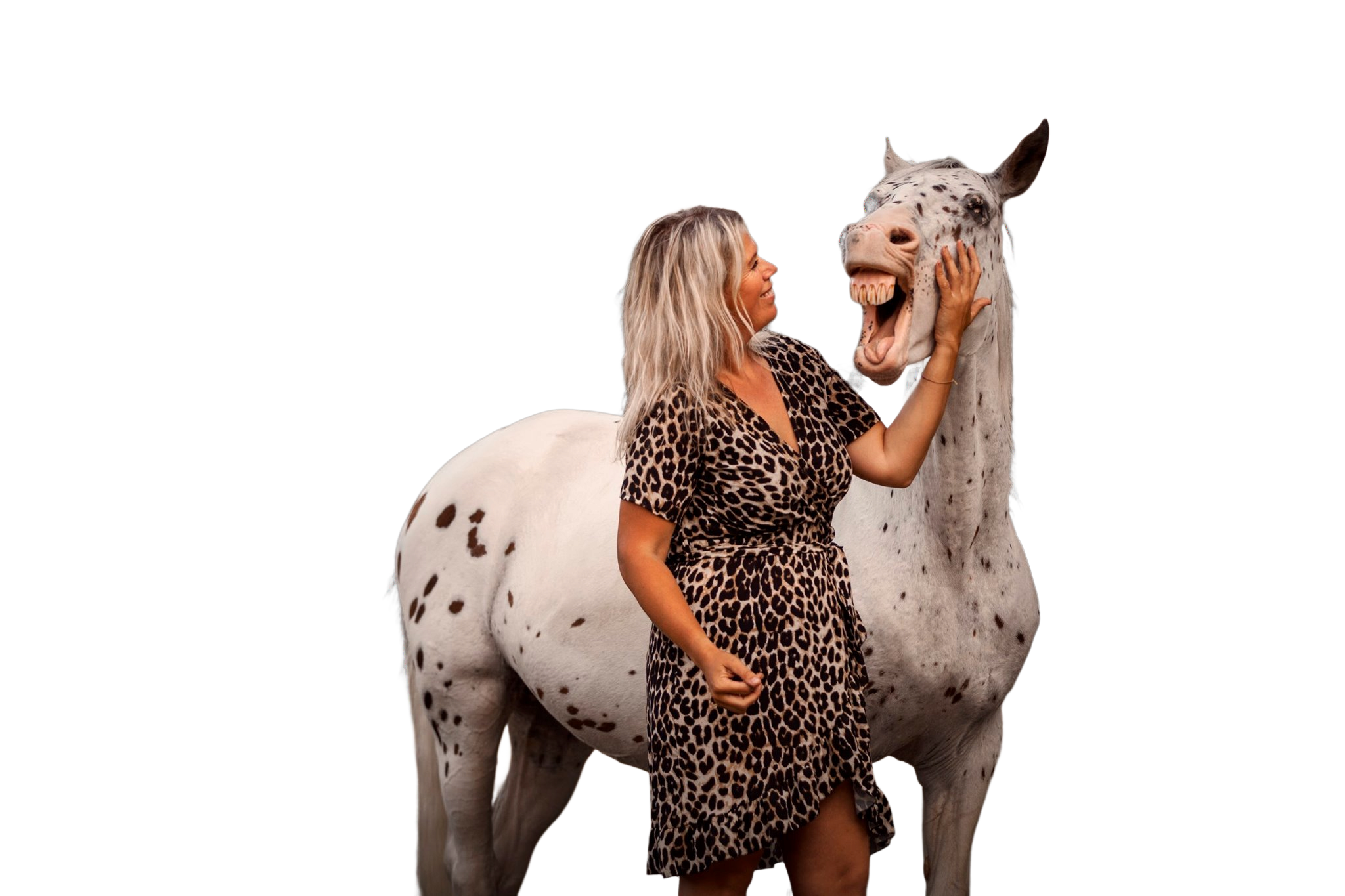 Need help?
Mail to info@horsecharms.com or use Whatsapp: 0621201222